ChessUp
A revolutionary smart chess board with a built-in chess engine and chess instructor.
Regular price
$279.00 USD
Regular price
$349.00 USD
Sale price
$279.00 USD
Unit price
per
Sale
Sold out
In stock and shipping now!
Product Information

This Early Black Friday deal is our best price ever! No discount code required.

ChessUp is a revolutionary smart chess board with a built-in chess engine and chess instructor. It makes learning chess and improving faster and easier for all skill levels by lighting up all possible moves according to strength.

Balance a match between friends and family with our patented AI assistance feature or play an online match, instantly, on a real chess board.

With high quality construction, breakthrough patented technology, and stunning weighted chess pieces, ChessUp is a "must have" for any home.
View full details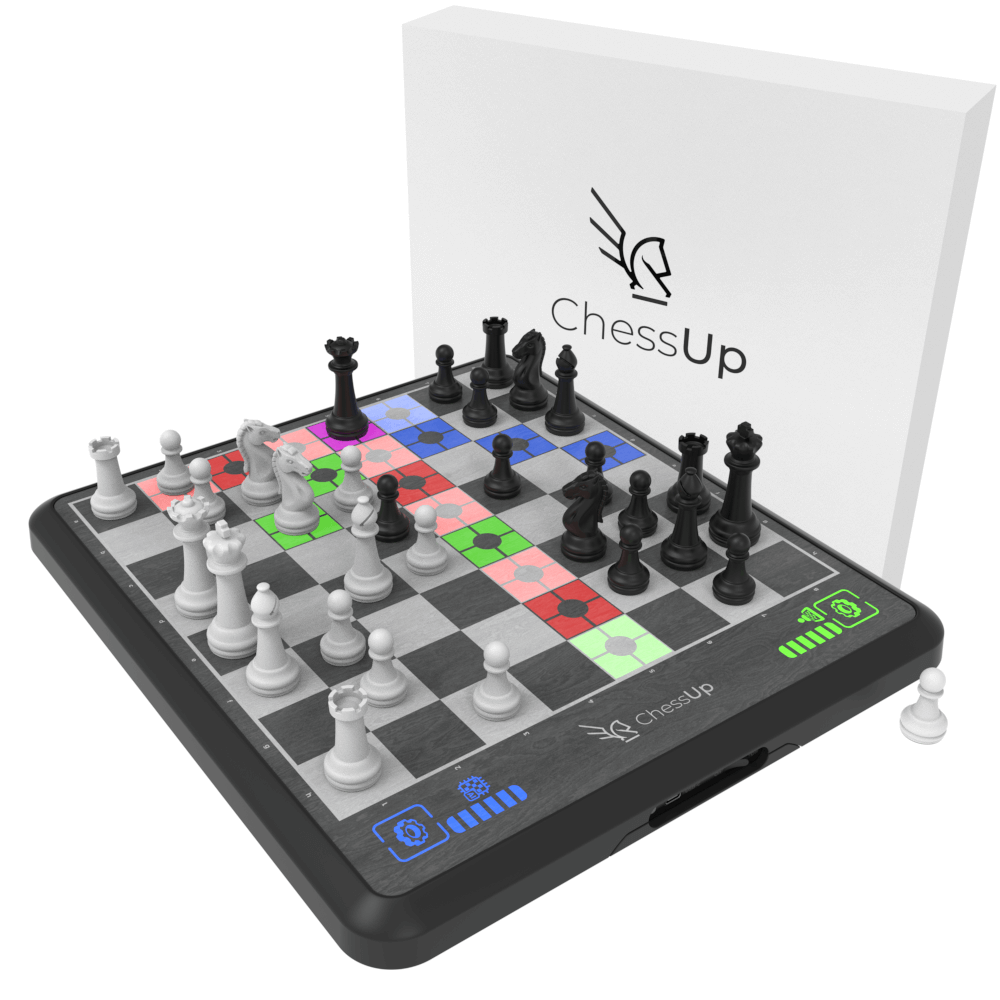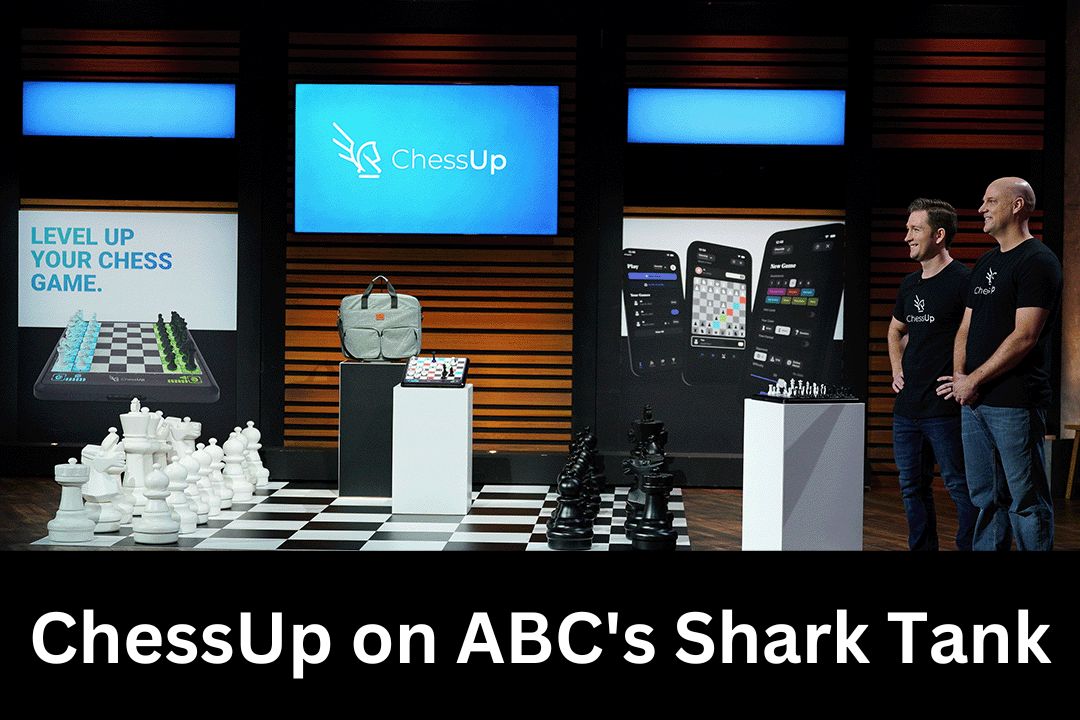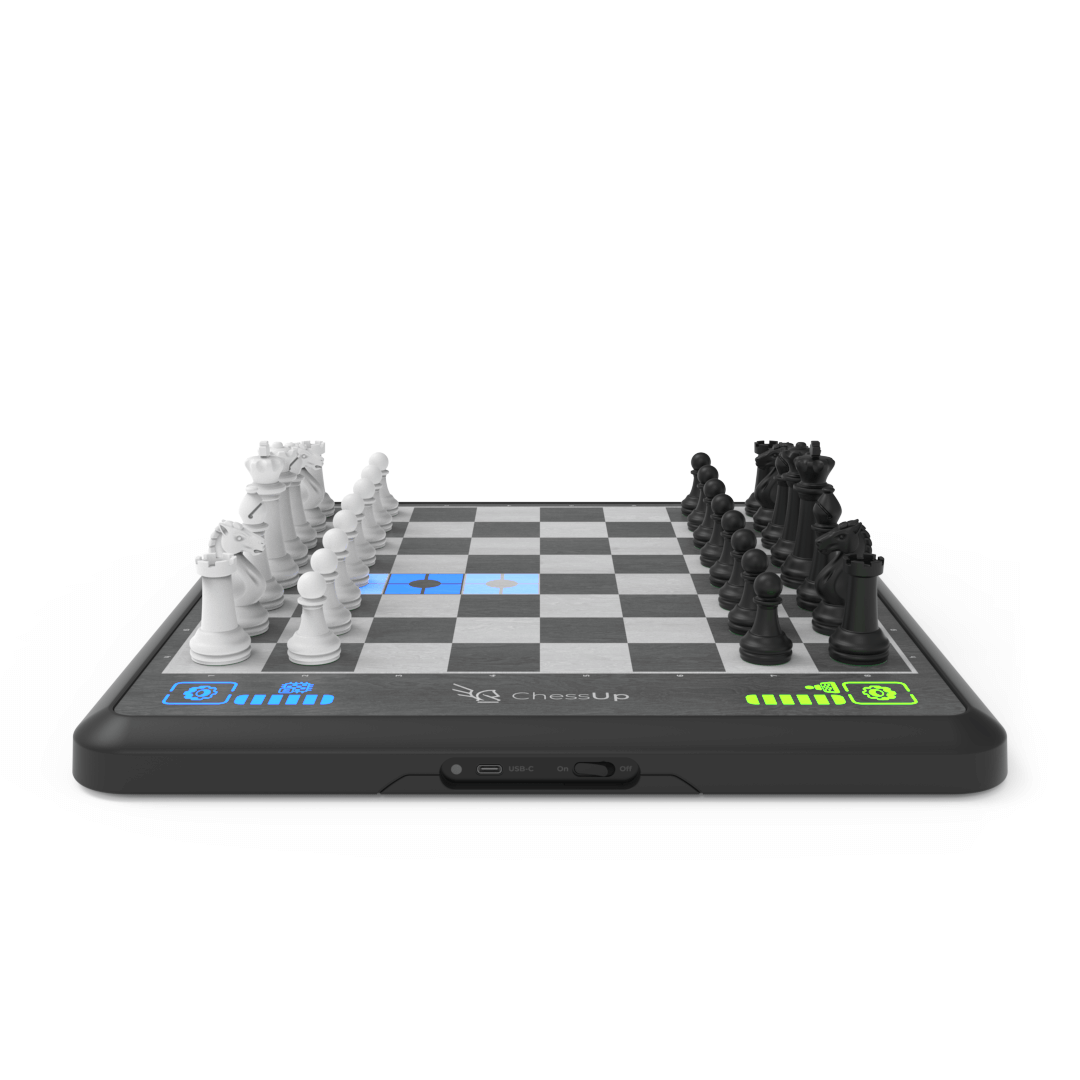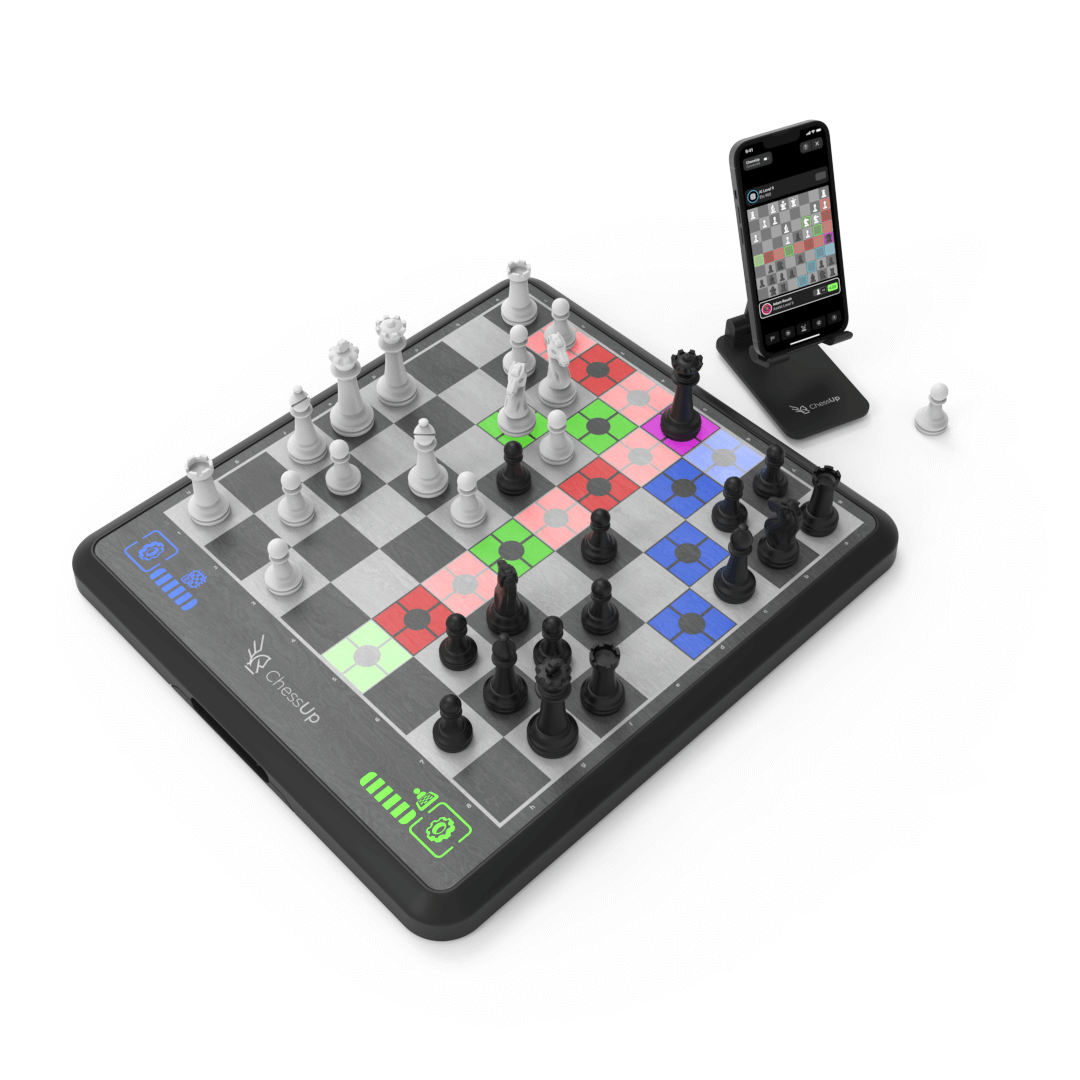 Play anyone, anywhere, on a real chess board.
This is online chess like it should be - on a real chess board. Match up with over 100 million players through Lichess and Chess.com.
Dimensions

15.75" x 14.12" x 1"

(400mm x 359mm x 25.4mm)

Battery Life

8 hours

(2 hours charging time)
Top Features
ChessUp will continue to surpise you with all of its advanced features. We've thought of everything, but here are a few of the best parts.
Built in AI

No one to play against? ChessUp's adaptive AI makes a perfect opponent no matter your skill level.

Touchsense Pieces

This is no ordinary chess board. Simply touch a piece and watch all its available moves appear on the board.

Light Indicators

Potential moves of a selected piece are highlighted in up to 3 different colors, each representing the strength of the move.

Play by the Book

ChessUp tracks each move of your game and will let you know when you try to make an illegal move.

Play Across the Globe

Your opponent's moves light up on the board in real time. With Lichess integration, you'll always find a match.

Companion App

Choose the assistance level for yourself and your opponent, making an uneven matchup competitive.

Companion App

Unlock even more advanced features through the app. Play with friends and family even if they don't have a ChessUp.

ChessUp Academy (iOS beta)

Coming soon to th ChessUp platform - A comprehensive chess lesson library with interactive content over-the-board, created by world-class chess talent.