Cyber Monday Sale Extended!
This is the best ChessUp deal ever offered. Don't miss this unbeatable price!
BUY NOW
ChessUp
Regular price
$279.00 USD
Regular price
$349.00 USD
Sale price
$279.00 USD
Unit price
per
Sale
Sold out
In stock and shipping now!
Share
View full details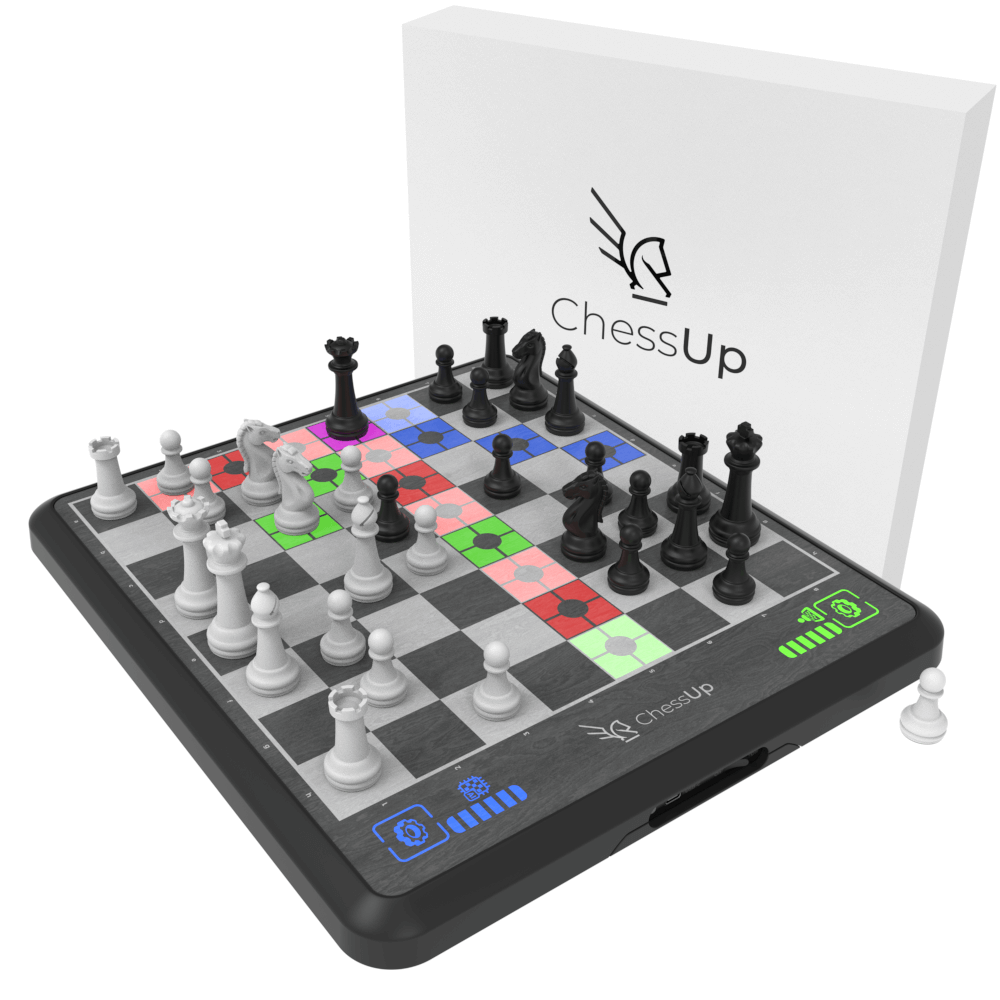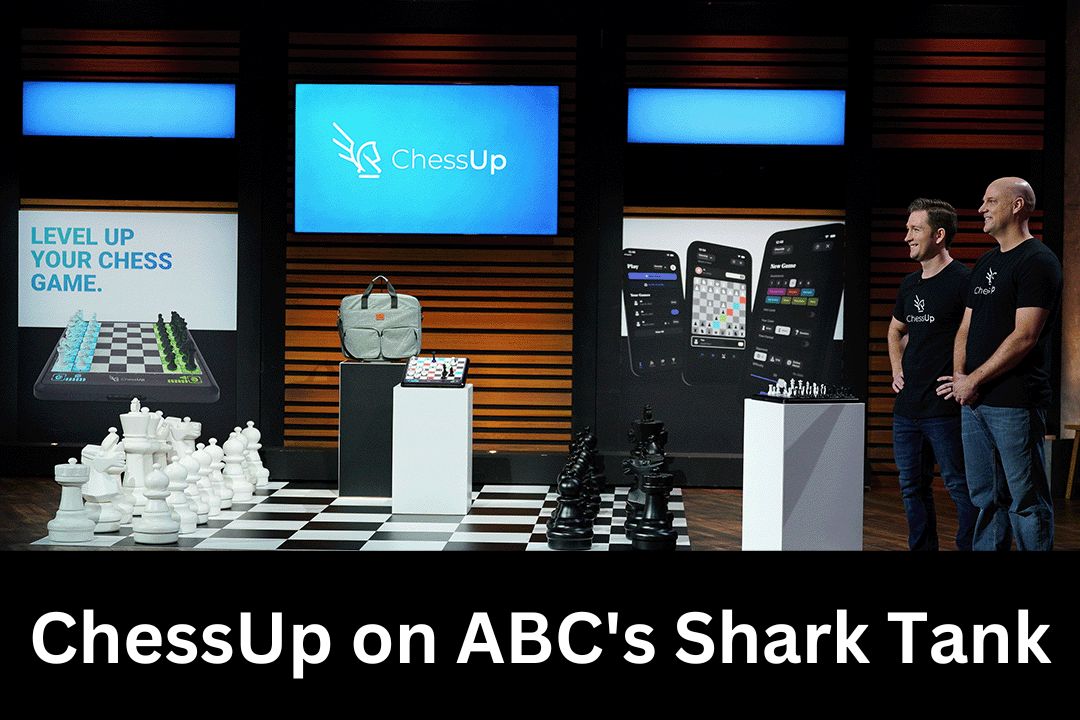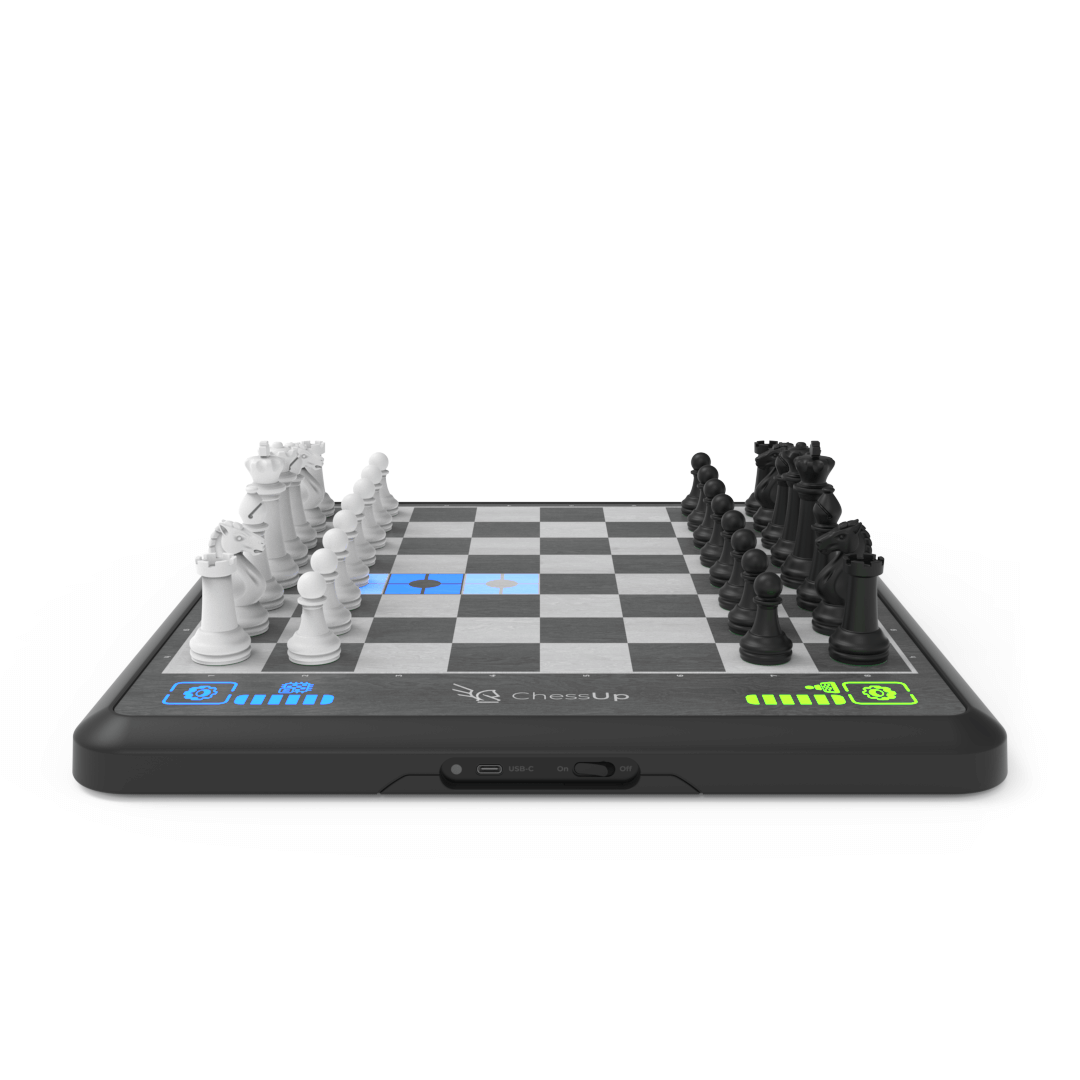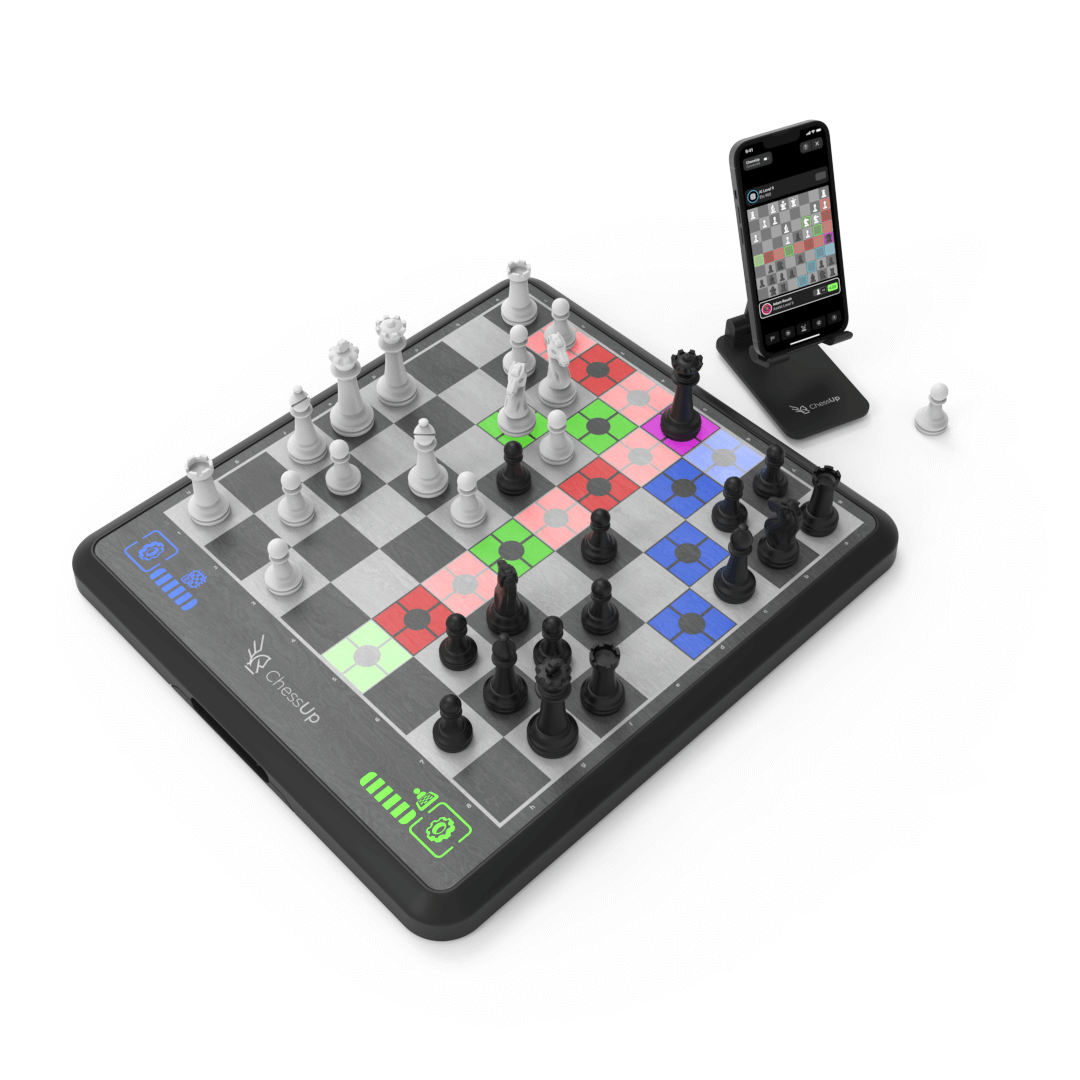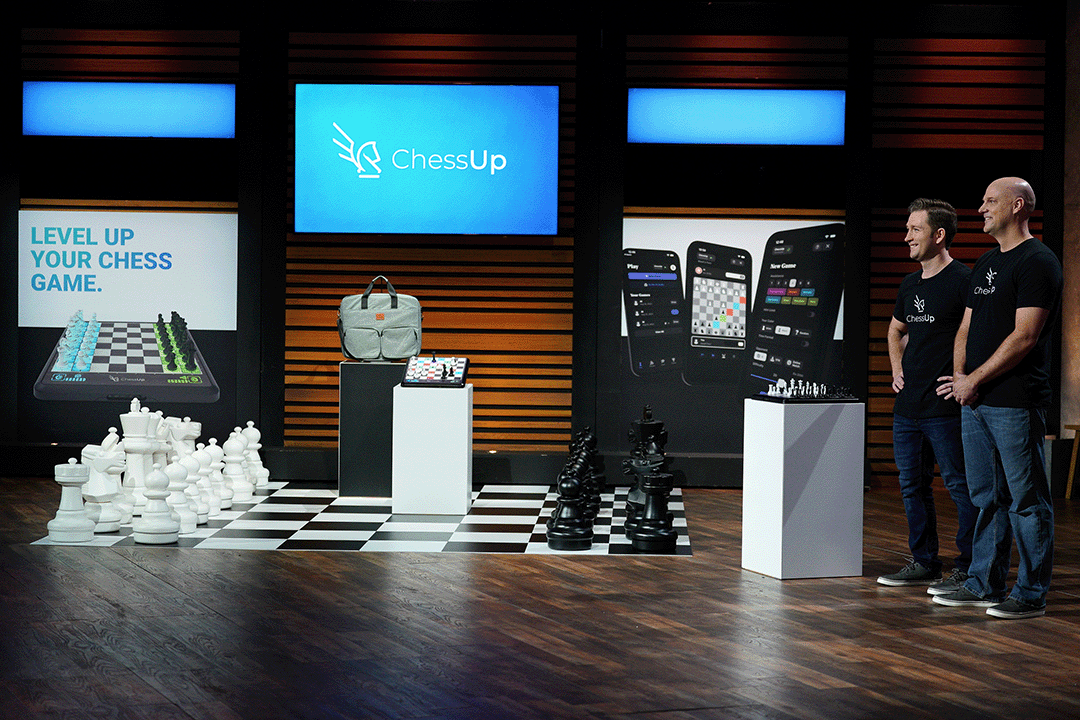 As seen on Shark Tank
Check out Bryght Labs bringing ChessUp to the tank! In season 14 episode 9 of ABC's Shark Tank.
Order now and save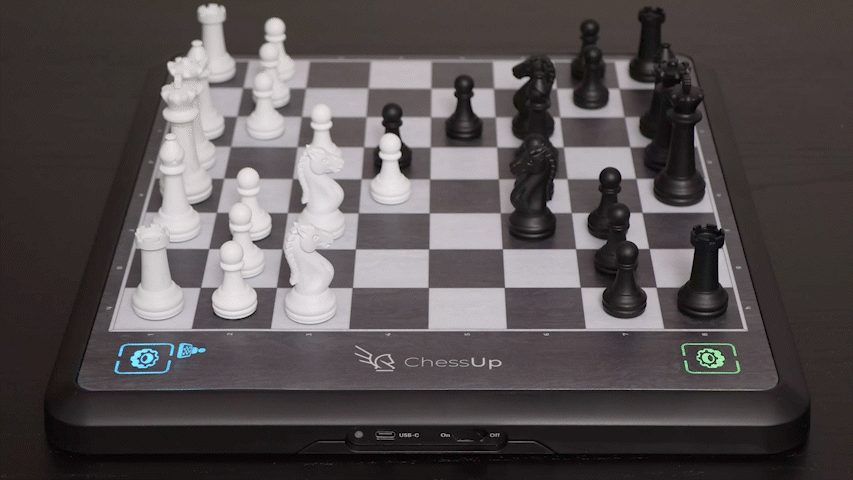 Play anyone, anywhere, on a real chess board.
This is online chess like it should be - on a real chess board. Match up with over 10 million players through Lichess and soon Chess.com.
Ready for a fast game? Bring it on.
ChessUp's designated clock, combined with the board's ability to sense the pieces, allows you to play quick games with the clock switching automatically after every move. You, just focus on playing. 
Get Yours Now
Better with the app
Connect to the ChessUp app to unlock features like online play, post game analysis, and the automatic chess clock.
Built in AI

No one to play against? ChessUp's adaptive AI makes a perfect opponent no matter your skill level.

Touchsense Pieces

This is no ordinary chess board. Simply touch a piece and watch all its available moves appear on the board.

Light Indicators

Potential moves of a selected piece are highlighted in up to 3 different colors, each representing the strength of the move.

Play by the Book

ChessUp tracks each move of your game and will let you know when you try to make an illegal move.

Play Across the Globe

Your opponent's moves light up on the board in real time. With Lichess integration, you'll always find a match.

Skill Level Equalizer

Choose the assistance level for yourself and your opponent, making an uneven matchup competitive.

Companion App

Unlock even more advanced features through the app. Play with friends and family even if they don't have a ChessUp.

ChessUp Academy (iOS beta)

We're building a comprehensive chess lesson library with interactive content over-the-board, created by world-class chess talent.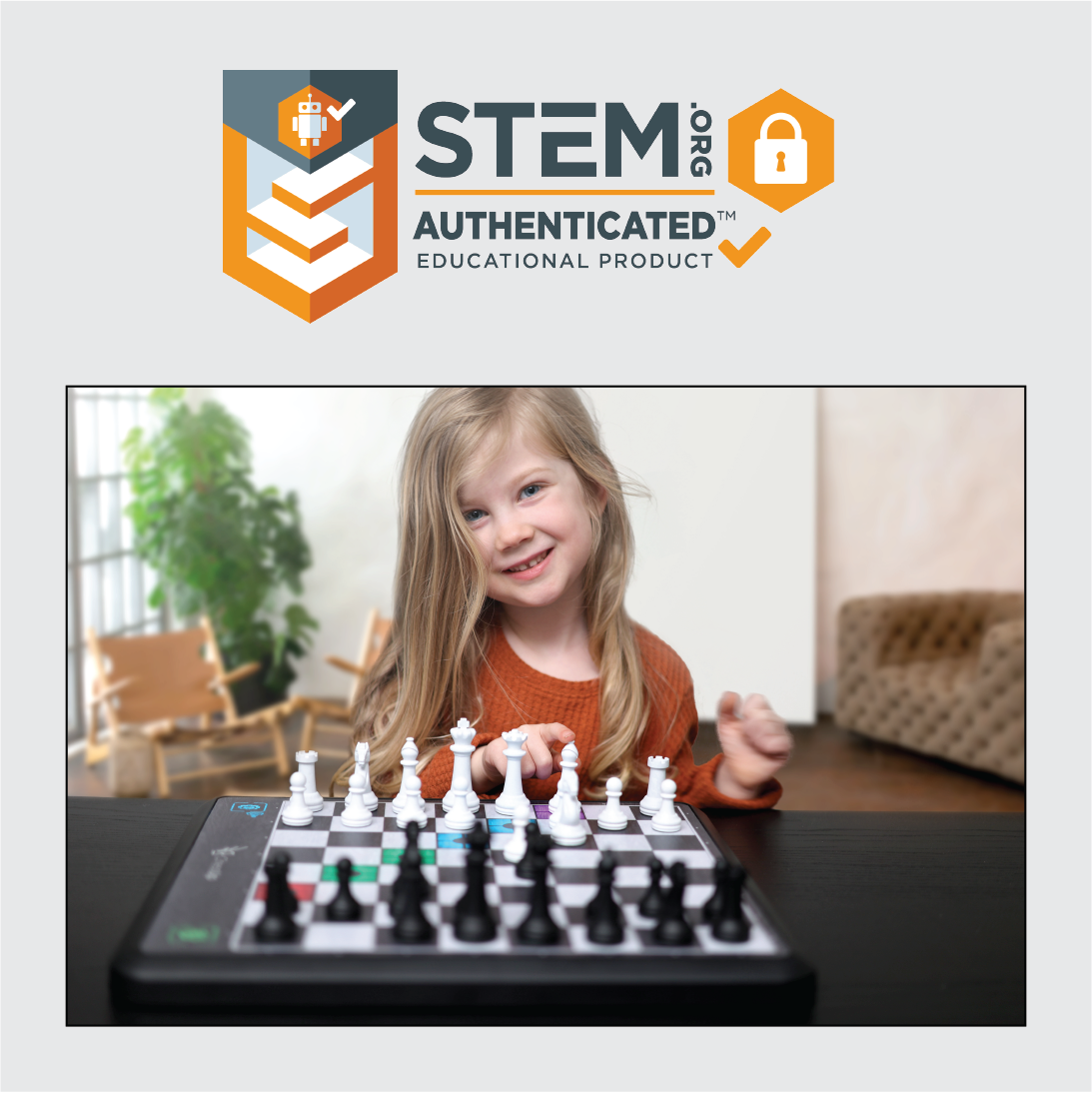 ChessUp is great for the mind at any age.
ChessUp takes the educational benefits of chess and takes them even further. That's why it is a STEM Authenticated Product.
Learn More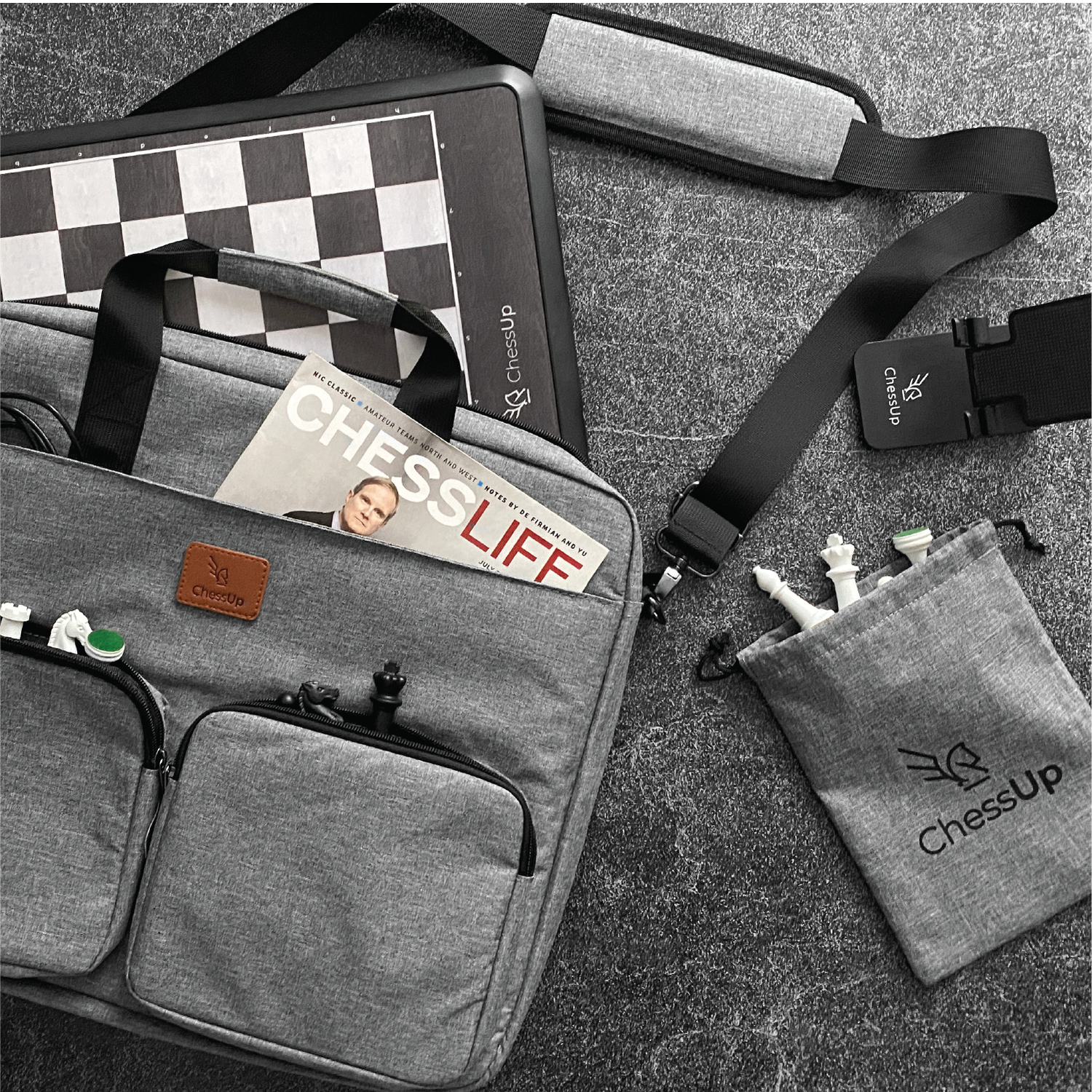 Don't forget to accessorize.
A stand for your phone in the perfect position during a game, a pouch to hold the pieces once you are done, and a carry bag that ties it all together. We have everything you need to go with your ChessUp - we even have checkers.
Shop Accessories
Frequently asked questions
Does ChessUp need an app to function?

No! ChessUp works entirely on its own – no app required. Whether you're using AI assistance to balance a match, or taking on the built in AI opponent, ChessUp is ready for hours of screen-free entertainment. Connect to the app to unlock even more functionality like online matches and an even stronger AI!

What do the colored squares mean?

ChessUp's patented AI assistance feature uses different colors to help you improve while you play. Each square can light up with 4 different colors: red, blue, green, and purple. What each color means depends on the level of AI assistance you've selected.
In general, red is a mistake or blunder, blue is an OK move and green are the best choices. Purple is used to highlight the selected piece.
Assistance level 1 will show you all available moves, for each piece you touch, with no additional guidance. Assistance level 2 will highlight blunders and help you see mistakes before you make them. The assistance gets stronger as you increase levels up to level 6 which will show you the very best moves in the game! Try challenging a friend with each player using a different level of assistance – this is great for parents and kids!
What online chess platforms does ChessUp support?

Use ChessUp to connect to Lichess.org and play a live match against anyone in the world on a real chess board. With millions of users, you can always find a match. Chess.com integration coming in early 2023.
How strong is the AI?

ChessUp has a built in AI that is strong enough to beat most players. Ready for an even greater challenge? When connected to the ChessUp app, the ChessUp AI is powered by a chess engine called Stockfish, which has consistently ranked first or near the top of most chess-engine rating lists and, as of October 2022, is the strongest CPU chess engine in the world. It has won the Top Chess Engine Championship 12 times and the Chess.com Computer Chess Championship 19 times.
Does the board support advanced moves (ex: castling, en passant and pawn promotion)?

Yes! Keep in mind, when playing on ChessUp, castling should be initiated by the King and not the Rook! Each board comes with an extra queen of each color for pawn promotion. ChessUp also supports draws through the fifty-move rule and the three-fold repetition rule – it even supports underpromotion for pawns.
Can I use any chess piece with this board?

No. ChessUp has a lot going on under the hood. Everything down to the weighted pieces is part of our proprietary Touchsense technology. Only ChessUp pieces will work with ChessUp.
Does ChessUp ship internationally?

Yes! ChessUp ships anywhere in the US, Canada, EU, Australia, and many other places around the world. Available shipping regions can be selected at checkout.
Why is there a price difference when I'm outside the US?

For international customers, we include all import duties and taxes in the price.
How long does the battery last? How is it charged?

ChessUp will last approximately 8 hours on a full charge. Charge time is only 2 hours with the included USB-C cable.