Updating ChessUp Firmware
The ChessUp app may have already prompted you to perform a firmware update for your ChessUp. If you have already updated your ChessUp's firmware, you may disregard the following steps. If you have not completed a firmware update for your ChessUp, please follow these steps:

Just like the calibration steps above, once a connection between your ChessUp and the app is established, tap the profile icon in the upper right of the 'Play' tab. Once in the profile menu, tap on 'Board Updates' and then tap 'Firmware Update.'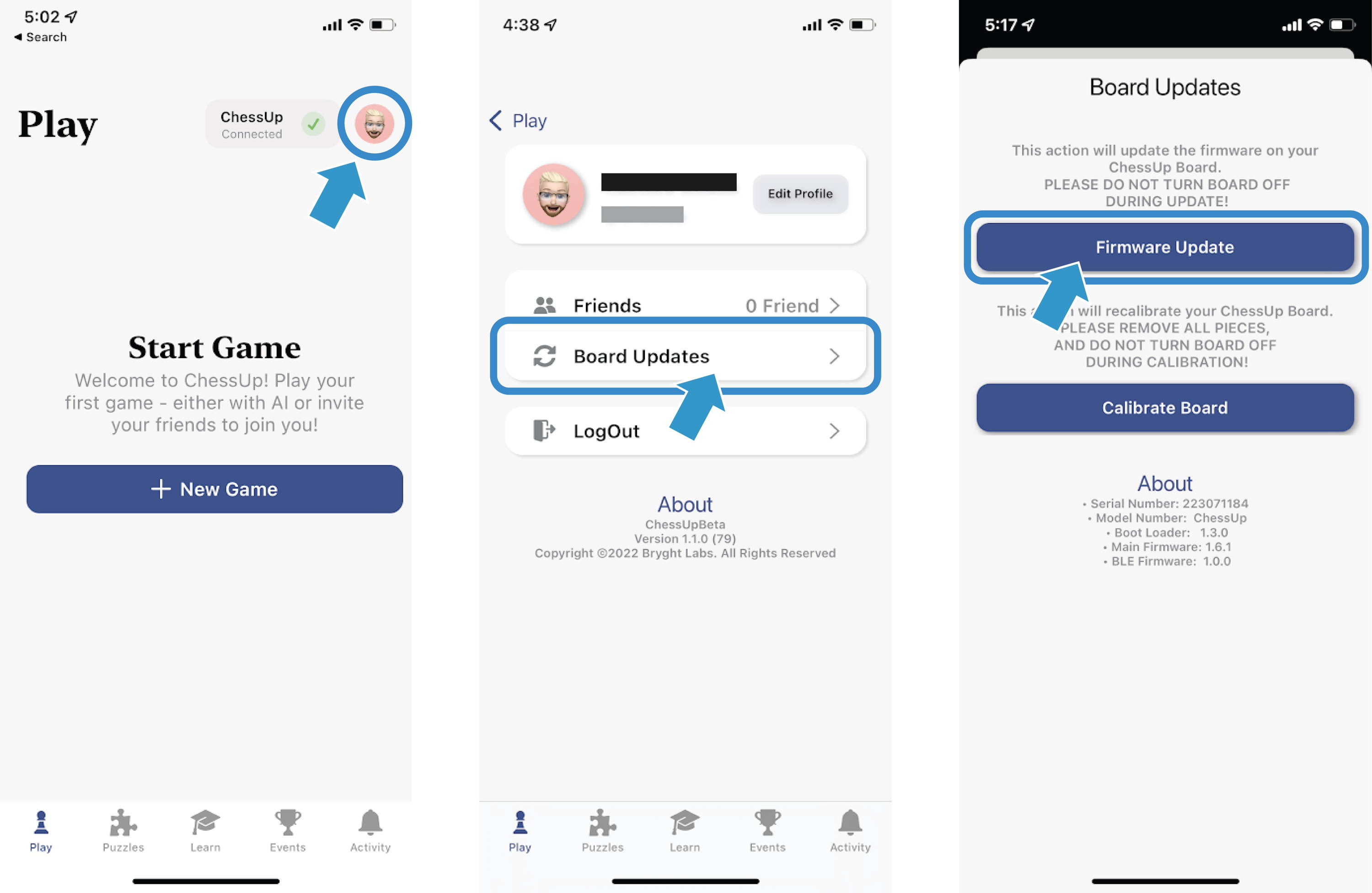 Your ChessUp will display update progress by displaying a green rectangle that gradually turns to blue. The app will show update progress as well.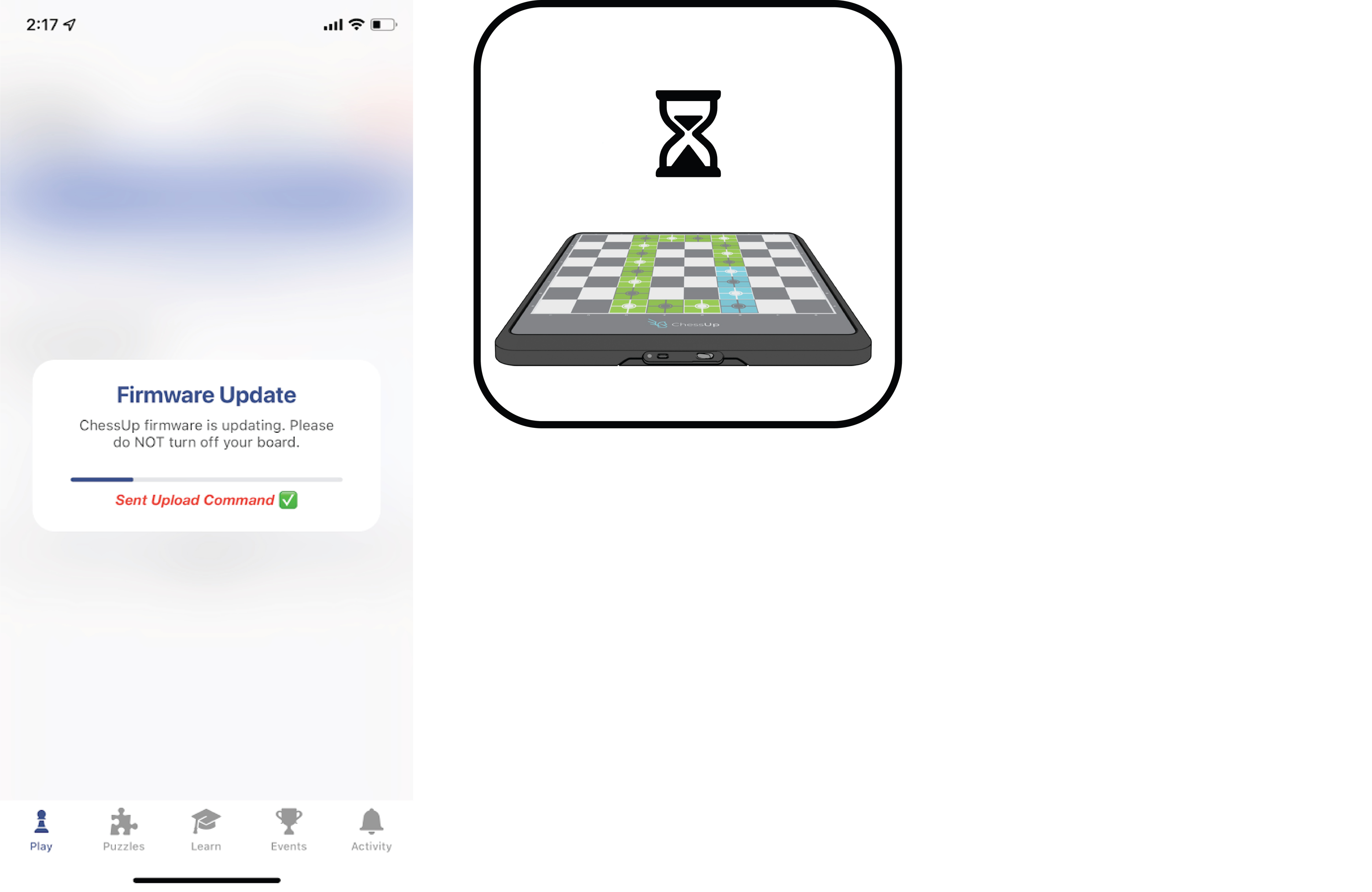 Once the update is complete, your ChessUp will resume normal operation and the app will display a success message. You are ready to play chess!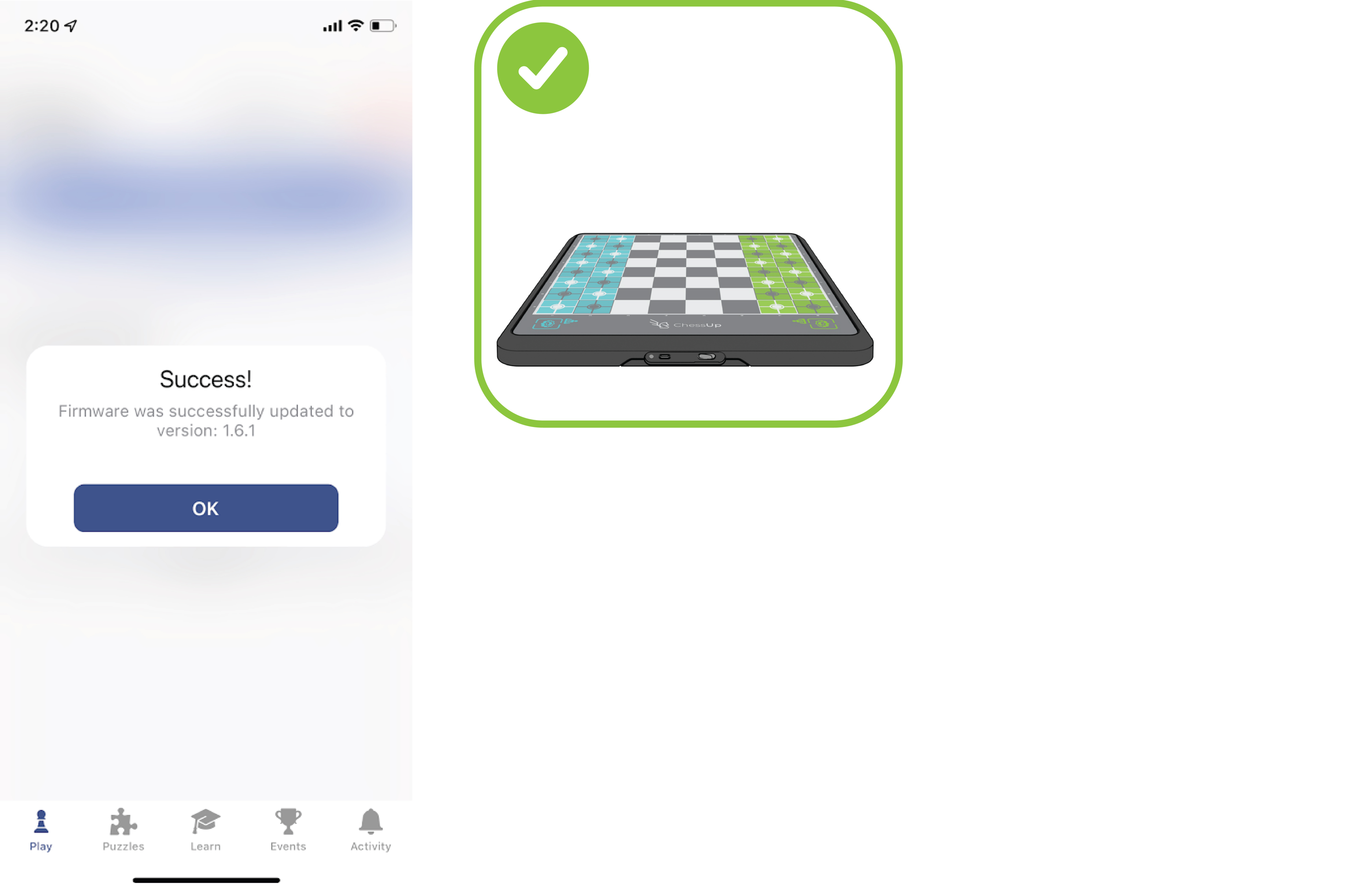 If after a few minutes, the update fails to make progress, terminate the app completely, turn your ChessUp off and then back on, and repeat the process to initiate a firmware update.

---